February 3, 2021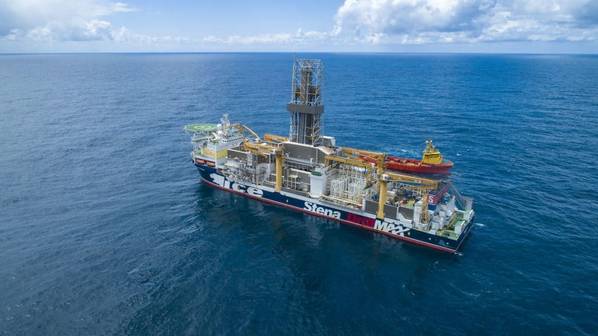 Credit: Stena Drilling
Offshore drilling contractor Stena Drilling has signed a strategic framework agreement with dCarbonX, for what has been described as "decarbonization exploration," in the UK to support the development of offshore geoenergy resources.
The companies will work together to engineer solutions to discover and develop subsurface assets for combinations of geothermal energy, molecular energy storage, and carbon sequestration, Stena Drilling, a company that normally supplies drilling rigs for oil and gas exploration, said.
Erik Ronsberg, CEO of Stena Drilling said: "We're pleased to sign an agreement with dCarbonX to advance our journey in the Energy Transition. This innovative partnership dovetails well with the work Stena is doing in sustainability, research into cleaner fuels, and emissions reduction. By employing the skills that our company has built up over the years and utilizing our drilling units to explore for geothermal energy, CO2, and other gas storage locations which dCarbonX have identified, we will be able to play a positive part as the first "Decarbonisation Exploration Driller" working towards a low carbon future."
---
---
Stena's partner dCarbonX, is a London-based firm founded last year with the aim of discovering geothermal, subsurface energy storage and carbon sequestration assets to facilitate the energy transition.
Tony O'Reilly, CEO of dCarbonX said: "Stena Drilling is the obvious strategic partner for our future offshore Decarbonisation Exploration activities given its world-class fleet of modern drillships and semi-submersible offshore drilling units. Stena's corporate commitment and demonstrated track record in safety, environmental stewardship, and innovation are further compelling reasons for this partnership. We look forward to working with Stena on delivering our exciting forward program of GeoEnergy projects."